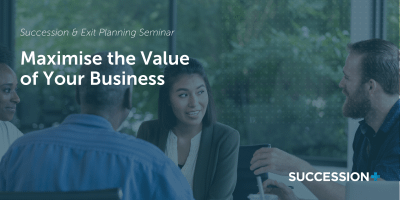 Is your business at its full potential and ready for exit?
Often in starting a business, we leave out planning an exit. You may ask yourself, "Why do I need to plan an exit when I have just started my business? "
The simplest answer is, significant value is lost due to an absence of or inadequate exit planning. Roughly 30% of businesses will be transferred to family members, 18% will be sold to its employees, and unfortunately, many will simply be closed. And so it's important that you design an exit strategy as soon as you start your business. There's no such thing as planning too early.